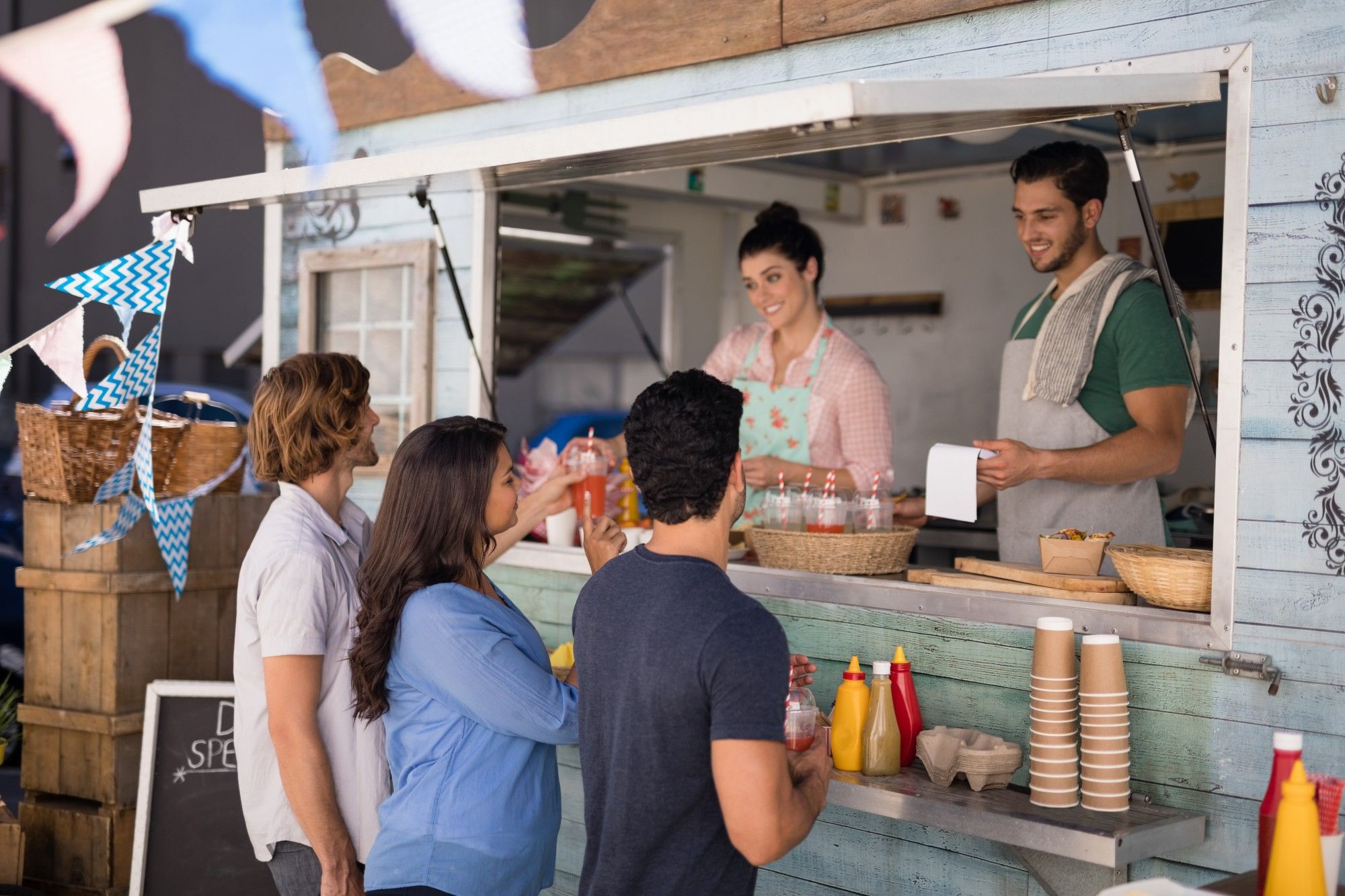 Why Your Food Truck Needs Professional Web Design
There are 26,228 food truck businesses in the US in 2021 and this number keeps growing. This means both healthy competition and a strong food truck market.
To stand out in the crowd and attract your ideal customers, you need to promote your food truck both online and offline. One of the best ways to do that is through a business website that represents your food truck in the best light.
Read on to learn why you need professional web design for your food truck business and how to find the best website style for you.
Your Food Truck Will Be Easy To Find
Location is essential for your food truck, especially if you're just starting out and want customers to find you faster. If your food truck is at a different location every day or several times a week, your website is a great place to announce this. Customers will always be informed about your whereabouts and can plan their trip to your food truck accordingly.
This is how you build trust with your new and loyal customers and show them you appreciate their time. A professional food truck web design will also list ways to contact you. You can add detailed map directions to your food truck so customers can find it faster.
You'll Attract More Customers
One of the main reasons to consider professional small business web design for your food truck is to attract more customers. Although word-of-mouth marketing is great, most people will search online before they buy something. This is true for food trucks as well.
Your website is a chance to reel customers in and show them what your food truck is about. It's an opportunity for you to tell your story, connect with your customers, and offer a user experience they'll remember.
You can also add pre-order options so they can order online and pick up the food in person. Your website will help you spread the word and reach a wide customer base of proper food lovers.
You'll Make a Great Impression on Customers
Your mouth watering food deserves all the customers you can get but you have to make a great first impression first. Customers will want to read reviews or look at your menu before they decide if the food you serve is the right fit for them. With a food truck website, you can showcase your entire menu, as well as any specials you have, ingredients, allergens, and all other relevant information.
Your customers will know what to expect and may even decide what to order before they arrive. This is how you attract customers that you can impress with your delicious food in person.
You'll Build a Strong Online Presence
Having an online presence means more people finding your business. Optimizing your website for SEO can help you improve your search result rankings and reach your food truck marketing goals.
A professional website also means a chance to post relevant and useful content that helps you build trust with your customers. Imagine a potential customer searching for food trucks in your area. The search results they get will probably show all your competitors and their websites, as well as reviews and social media profiles.
This is because they took the time and effort to build a strong online presence. This will keep bringing them more and more customers. With a professional website, you can work on building an online presence that'll outdo your competitors so your website and social media show up among the first search results.
You'll Build Brand Awareness
Brand awareness is essential if you want to spread the word about your food truck. With a successful website campaign, you'll have customers on the very first day of opening. By hiring professional web design, you can present your food truck to the world and build brand awareness even before you open.
You can create buzz around opening day and put a countdown timer on your website to collect leads. You can also do a contest or a giveaway before opening day and gift a few customers a free meal for two. This is a great way to have people visit the truck to collect their prize. Most people will bring some friends with them who will also want to try your food.
You'll Grow Your Social Media Following
Social media marketing is one of the most effective ways to attract customers and promote your food truck. It's an easy way to get to know your customers and their needs so you can serve them better. A professional Clearwater web design will enable you to create content that's easily shareable on social media.
For instance, by posting regularly on your business blog, you can share the content on social media. Invite your followers to visit your website and share your posts. You'll also grow your following by posting unique content and always be one step ahead of your competitors.
You'll Grow and Expand Your Business
Your food truck doesn't need to rely on daily sales only. With a professional website, you can also attract different types of customers such as catering clients, corporate clients, etc. You can also provide food for kids' birthday parties. This will help bring multiple sources of income so you'll always turn a profit no matter the circumstances.
On your website, you can also host online cooking classes and workshops. You can list information for in-person food tastings and special events. This is a great way to open a food truck in a second location or expand into a business model that'll fit your vision and mission.
Now You Know Why You Need Professional Web Design for Your Food Truck Business
Whether you're just starting out with your food truck or have been around for a while, your business deserves a website that'll wow your potential customers and make them come back for more. With a professional web design and useful content, you'll attract more customers and bring more foot traffic to your food truck.
Are you ready to have a professional website that'll bring leads and customers to your food truck? Reach out to us today and let us at Micro-Biz Consulting & Services design a stunning, affordable website that'll represent your business perfectly.