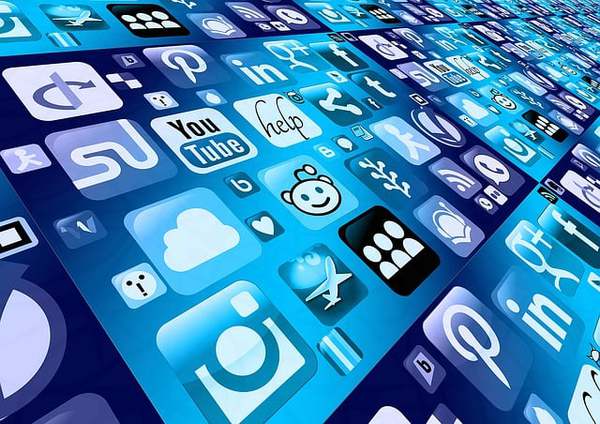 Unleashing Creativity with Icon Generators: An Insightful Review of IcoFont, IcoMoon, and Fontello
Icons have become an integral part of our digital lives, enhancing user experience by providing visual cues for navigation and interaction. When used effectively, they can make a product more intuitive and enjoyable.
Whether you're a designer, developer, or a blogger, having the right set of icons at your disposal can transform your project or website. Today, we'll be reviewing three fantastic tools that can help you generate your own unique icons: IcoFont, IcoMoon, and Fontello. Let's dive right in!
What is an Icon?
An icon is a graphic symbol that represents a function, feature, or content within a software, website, or application. It serves as a visual shorthand that can simplify user interfaces, enhance accessibility, and enrich aesthetics. Icons can take many forms, from the familiar "trash can" icon for delete functions to a "heart" symbol for likes or favorites.
How are Icons Used?
Icons play a vital role in improving usability and navigation in digital platforms. They are used in menus, buttons, and toolbars for quick recognition of functions. In social media, icons represent various actions like sharing, commenting, and reacting. Icons also play a significant role in branding, helping to create a recognizable identity across different platforms.
Why Create Your Own Icons?
Creating your own icons gives you the freedom to ensure consistency in design, maintain brand identity, and cater to unique functionality needs that pre-designed icons may not cover. Custom icons can help distinguish your product, communicate complex ideas simply, and guide users intuitively through an interface.
Review of IcoFont, IcoMoon, and Fontello
IcoFont is a large database of icon fonts, enabling users to create icons using HTML and CSS.
Features:
Over 2100 icons in categories like web application, business, medical, transport, and more.
Supports custom icon creation.
Provides SVG, TrueType, WOFF, and EOT formats.
Free or Paid:
IcoFont's primary offerings are free to use, but they also offer a paid version with access to additional features and support.
Pros:
Huge collection of icons.
Free version is fairly comprehensive.
Easy to use and integrate.
Cons:
Some users have reported issues with custom icon creation.
Support could be better, especially for the free version.
Reviews:
Generally, IcoFont is appreciated for its extensive collection of free icons and user-friendly interface.
IcoMoon is known for offering a wide range of icons and a custom icon font generator.
Features:
A broad range of free and premium icon packs.
Ability to create custom icon fonts and SVGs.
Import/Export functionality to ensure you don't lose your work.
Provides PNG, SVG, PDF, EPS, and more formats.
Free or Paid:
Both. IcoMoon offers a large selection of free icons, but also has premium packs available.
Pros:
Offers an intuitive app for creating custom icon sets.
High-quality design of icons.
Provides both raster (PNG) and vector (SVG, EPS, PDF) graphics.
Cons:
The variety between free and premium icon packs can be significant.
Could use more categories/diversity in their icons.
Reviews:
Overall, users appreciate IcoMoon for its intuitive interface and high-quality icons, although some wish for more variety in the free offerings.
Fontello is an icon fonts generator that lets you pick icons from different sets, customize them, and download them in various formats.
Features:
Combine icons from several iconic fonts into a single font file.
Customize codes for individual icons.
Provides CSS/SVG/PNG formats.
Free or Paid:
Pros:
Allows you to create lightweight custom icon sets.
Simple, easy-to-use interface.
Great for combining icons from different sets.
Cons:
Smaller selection of icons compared to other services.
The user interface is not as polished as some other services.
Reviews:
Users generally find Fontello to be a simple and effective tool for creating custom icon fonts, though some wish for a larger selection of icons.
Conclusion:
Having a reliable tool for creating and managing icons can significantly impact the success of your digital project. IcoFont, IcoMoon, and Fontello each offer unique benefits, from IcoFont's extensive library to IcoMoon's high-quality designs and Fontello's flexible custom sets. Choosing the right tool will depend on your specific needs, but each of these platforms provides a strong starting point for creating engaging, effective icons. Whether you're looking for a vast selection or a streamlined tool for crafting your own, these services have you covered. Enjoy the creative process and remember: a well-designed icon not only looks good, but also improves overall user experience.
Need Help with Icon Creation and Management?
At MBCS, we understand the importance of visually impactful and intuitive icons in enhancing your digital platform's user experience. Our team has the expertise to generate custom icons that fit your brand and serve your unique functionalities. Whether you are developing a website, app, or digital product, we can assist you in creating and managing icons effectively, reflecting your brand's character and ensuring optimal user experience. Contact us for a free initial consultation on how we can help your company stand out with tailor-made icons. Visit us atwww.microbizops.com to learn more about our diverse services.