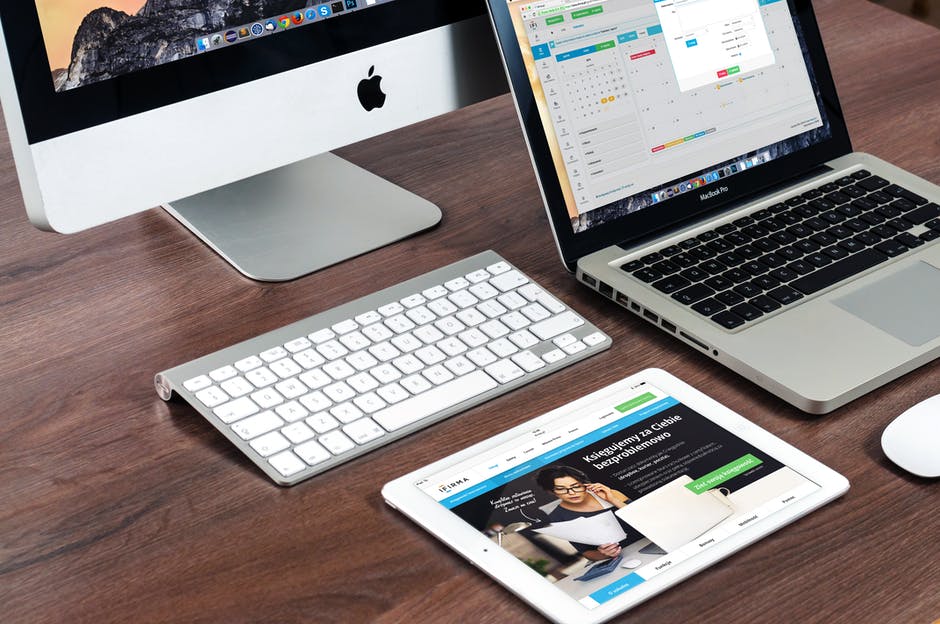 Web Design Tampa: How to Find Your Local Website Designer
It should come as no surprise that leveraging the Internet is one of the most useful ways you can promote your business. However, this method will not be as effective as it could be if your site is not professionally designed.
In many scenarios, it's highly recommended to outsource this obligation to someone with the required skill set. Let's explore everything that you should know when it comes to finding a web design Tampa professional.
Research Their Reputation
In order to find a website designer that can accommodate your business, you'll need to devote time to research their reputation. More specifically, it's recommended that you take a look at what other people have to say about the designer online.
If they have a lackluster rating full of complaints about quality, timeliness, etc., it's best to look elsewhere. However, you should also be wary of reviews that sound manufactured or overly positive.
It's not impossible for a particular web designer to plant false reviews in an attempt to boost their overall reputation.
In general, it's best to look for reviews that go into detail about the experience that the user had with the web designer. These are often the most honest and will provide you information about what to expect.
Take a Look at Their Portfolio
Before you make the decision to work with a particular designer, you can't neglect to thoroughly analyze their portfolio.
Not only will this provide insight into the level of quality they can achieve, but it will also let you know whether or not they can accommodate businesses like yours.
For instance, it's not uncommon for a particular web designer to specialize in creating websites that are very sleek and corporate. If your website needs to be more whimsical and artistic-looking, this might not be the designer for you.
When searching through their portfolio, you'll be looking for the following factors:
A substantial volume of projects (having only one or two is a red flag)
Diversity among their projects
Overall quality
As long as you keep each of these factors in mind, you should be able to quickly zero in on a trustworthy web designer. From here, you can get started with your web project as soon as possible and hit your intended metrics.
Ask About Their Rates
A reputable web designer should always be upfront about their rates. While they may not always publish their rates on their website, it shouldn't be difficult for them to tell you what they charge for a typical project.
The situation you need to be aware of involves a designer attempting to negotiate with you based on your current budget. If they don't immediately establish what they charge per hour or project, they are likely attempting to get as much money out of you as possible.
For example, let's assume that a designer typically charges $50 per hour for a project. However, they repeatedly ask a potential client what their budget is per hour instead.
The client claims they are willing to pay $70 per hour in order to have their website created. A shady web designer might then say something along the lines of "that's a bit under my average hourly rate, but I'll work with you."
Although there is nothing inherently illegal about this practice, it isn't very ethical. So, keep this in mind when moving forward.
Understand That You Often Get What You Pay for
As with most other creative endeavors, you often get what you pay for when it comes to web design. This means that attempting to cut corners will likely provide lackluster results that could end up damaging your brand's reputation in the future.
After all, it can be highly difficult to establish yourself as a reputable player in your industry if your company's website looks like it was designed by an amateur.
This isn't to say that the most expensive web designers are always the best, however.
There are plenty of web designers who offer reasonable price points and are capable of producing stellar work. In general, though, the cheapest web designers are often the least experienced, and you should steer clear of them if you're looking to maximize the level of quality you achieve.
Consider Asking Friends or Family
Doing a quick Google search for a local web designer might not always be the only step you need to take in order to find one. Depending on where you live, you might discover an abundant number of local designers and find it highly difficult to choose between them.
Fortunately, asking friends or family members is often an efficient way to get in touch with someone you can trust. This is particularly true if you know someone firsthand who owns a business.
Although this method isn't guaranteed to work, it's effective enough for it to be worth a shot. A simple call or text could help you quickly streamline your search.
The Right Web Design Tampa Professional Could Be Game-Changing
For this reason, it's highly recommended that you take this obligation seriously. The above guide will help ensure that you have little difficulty when it comes to finding the right web design Tampa professional for your business.
Want to learn more about what we have to offer? Feel free to get in touch with us today and see how we can help.