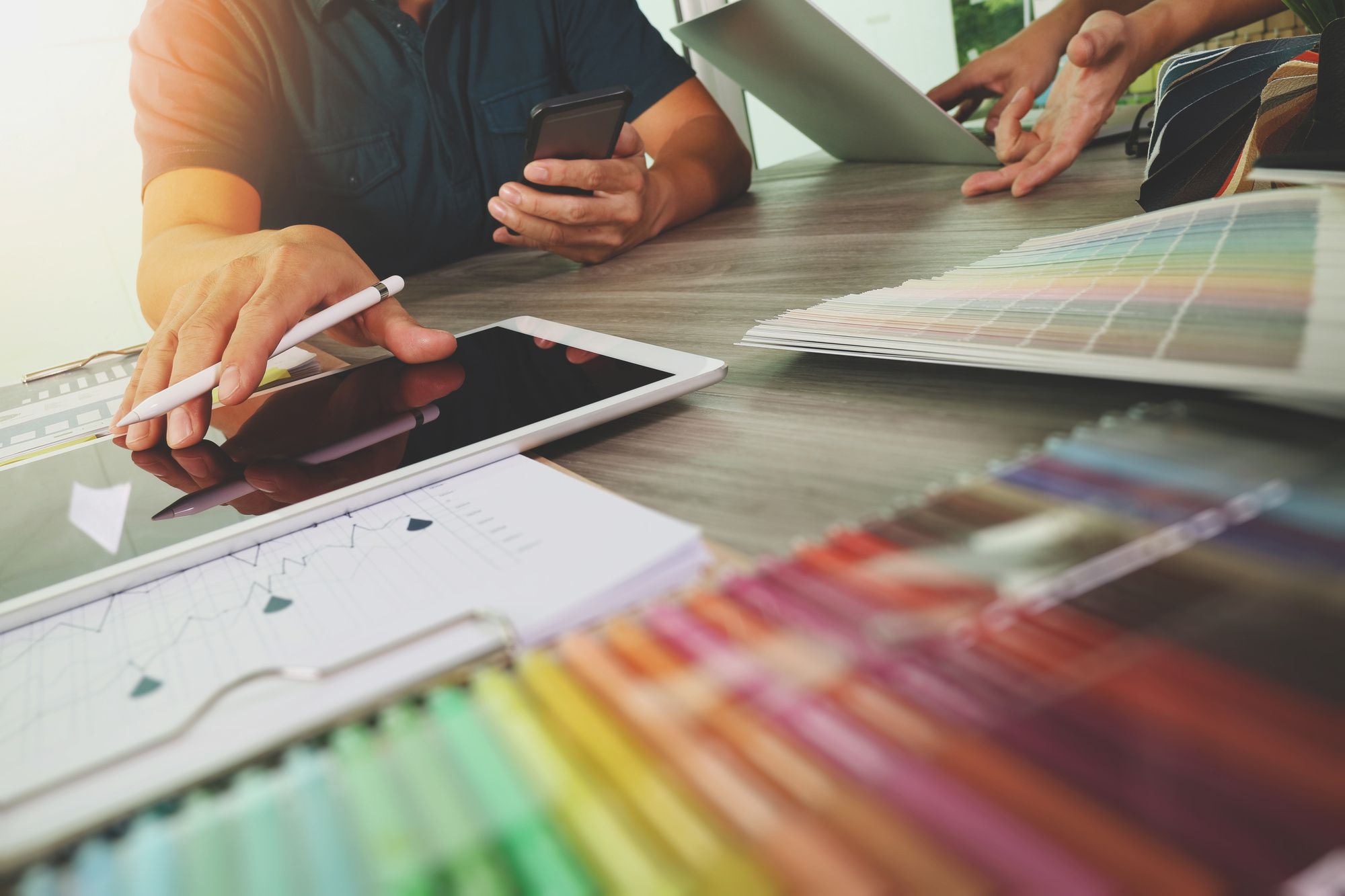 The Benefits of Hiring Professional Website Design Services
In the era of digital marketing, never underestimate the importance of excellent website design. Increasingly, the business world continues to migrate to the Internet. According to the U.S. Census Bureau, 13.6% of all total sales in the first quarter of 2021 happened online.
As such, you can't afford to slack off on your website. For many of your customers, your website will be their first point of contact with you. If your web design leaves them dissatisfied, they may move on to a competitor with a better website.
For all these reasons, your business can benefit tremendously from a website design company. These website design services provide a professional look and intuitive interface for your website, all of which make you look good to the public.
If you're on the fence, keep reading! We'll explore several vital benefits of hiring a professional website design company.
Save Time On Web Design By Hiring Professionals
If you run a business, you likely have several responsibilities demanding your attention. If so, then excellent! This trait usually means your business is thriving under your leadership.
However, trying to take on additional responsibilities like web design could throw off your balance. This risk is higher if you have little experience designing a website, as you'll have to invest time in research. All of these things would take more time out of your schedule.
Instead of trying to do this yourself, avoid the headache and call a professional company to do the job. When you do so, you entrust your web design to talented professionals who know the industry. They can provide you an excellent website that's sure to leave an impression.
A Professional Website Designer Understands SEO
If you have any knowledge of digital marketing, you understand how critical SEO is to your website. SEO stands for "search engine optimization." Essentially, it involves using search engine algorithms to your advantage by ranking your content higher on those engines.
Acquiring an extensive knowledge of SEO takes a long time, especially for the inexperienced. However, a website design company already understands the ins and outs of SEO practices.
When you collaborate with these companies, they can ensure that your website and other content ranks higher on search engines. In doing so, they help bring awareness to your company.
They also lead more customers to your products or services. People are much more likely to click links that appear on the first page of their search.
Excellent Coordination And Company Support
At this point, you may be wondering why a website design company is your best choice. After all, couldn't you hire an in-house website designer to do the job? You could even save money by hiring a freelancer instead of a full-timer.
This solution may seem more straightforward, but looks can be deceiving. While hiring an individual web designer is better than nothing, it cannot compare to hiring a company for your web design needs.
When you hire a company, you receive top-notch coordination with a team of assistants and specialists. They have various design styles and SEO tactics balancing with one another, allowing you to receive the best ideas of many minds.
Likewise, because these companies provide a team of support, you can expect quick response times. At least one team member is always capable of answering your questions and making adjustments.
When you hire an individual, you get just that: a single person. That individual will have one style of doing things and one set of training. If they're a freelancer, you may not be their only client, either.
As such, you may have a hard time contacting the designer about questions or concerns. For all these reasons, a website design company is a better choice.
You Can Utilize Faster Loading Speeds
One of the qualities that search engine algorithms prioritize is website loading speed. People have short attention spans; if a website takes longer than a few seconds to load, they often move on to another choice.
Recent studies show that 7% of users expect a website to load immediately, or else they're gone! In the face of such demand, you can't afford to slack off.
Getting your website to run quickly is an art form. It involves carefully selecting image files and modifying their sizes, seamless transitions between web pages, and many other traits. If you want the best performance possible, a professional web design company is the best way to go.
Professional web designers know the best practices to make your website load quickly. By doing so, they ensure that more people stay on your website. Their longer visits will likely lead to more interactions and conversions.
The Importance Of Mobile Optimization
How much time do you spend on your phone each day? However long it is, understand you're not the only one who spends that much time on a phone. Plenty of people do the majority of their shopping on a smartphone.
As such, you need a website that takes this fact into account. Your business options multiply when you have a website optimized for mobile use. Unfortunately, designing a website for mobile can be a tricky process.
However, professional web designers can do it in no time! It's just one more reason why you should consider hiring one.
You'll Earn More Money
As a business, this probably matters most to you. Professional web designers make you much more money by ranking you higher on search engines. Furthermore, they make your website look more appealing and trustworthy, thereby building your brand.
You can also save money by hiring a website design company. Unlike hiring a full-time employee, you don't have to pay them a salary, benefits, or paid leave.
Hire Your Website Design Company Today!
Now more than ever, your business must have an effective website design. As you can see, the best way to achieve that goal is by hiring a professional web design group to do it.
For the best website you can ask for, contact us for your web design needs! We offer a variety of skills through our expert designers that we feel will meet your needs. Contact us today to learn more!